Enter the Chronosphere
Release v6 - Explosions and particles
---
Finally added in explosions! Both rockets and mines just became a lot more exciting.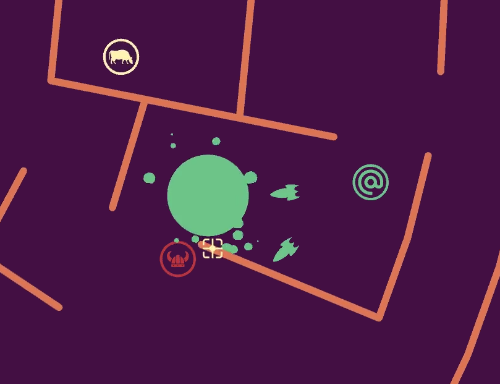 We've yet to increase the frequency that explosive weapons spawn, and they're a bit dangerous for the user so let us know what you think.

I've also done a pass on the graphics, nothing major just reviewing and fixing what's there. The improvements come at a slight cost. Still seems fine on my computer, but I'd be interested if anyone has a reduced frame rate.
Oh, and we've added, by player request, a woman variant for the player. At the moment it's just different sfx but we have plans for proper characters down the road. If you have any ideas or just wanna hang, come join us in Chronosphere Discord. 🧡
Enter the Chronosphere v6
💥 Explosions!

Rockets now explode
Mines now explode

🎨 Improve sprite rendering and sorting

✨Particle improvements

Improved particle texture quality
Removed rings on spider and bee wall collisions
Death blood particles take color of enemy
Finesse particle timing

♟ Differentiate pawn + bishop sprites
🚪 Add support for exiting standalone build (esc in title screen)
👩‍🦱 Add woman protagonist sfx (characters alternate)
Files
Enter the Chronosphere - 6 - macos.zip
41 MB
Aug 04, 2021
Enter the Chronosphere - 6 - web.zip
24 MB
Aug 04, 2021
Enter the Chronosphere - 6 - win.zip
33 MB
Aug 04, 2021
Get Enter the Chronosphere